A bite-sized gyoza is famous in Osaka, but there is one restaurant in Shinjuku as well.
"Beer Loves Gyoza (BLG)" in west Shinjuku is a Osaka style Gyoza restaurant in the pub style, which provides the bite-size gyoza, arranged to match better with beer.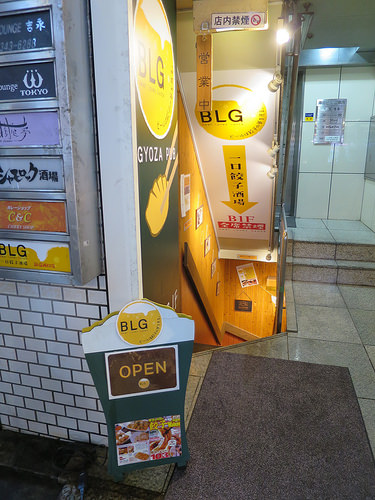 You can enjoy the six different kinds of beer on draft and 10 different kinds of bite-sized gyoza.
– Beer on draft(by glass):290 Yen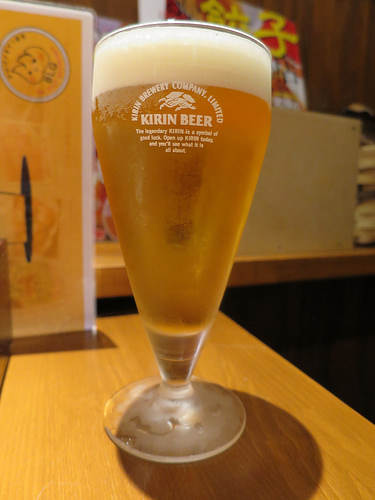 I recommend to have by glass to keep your beer always cold.
– BLG Gyoza : 390 Yen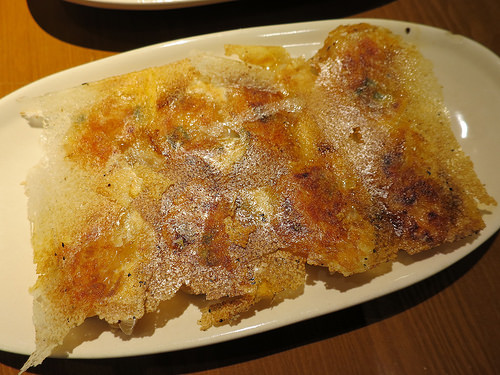 Ever-popular menu at the restaurant with their name on it.
Eight pieces of bite-sized gyozas wrapped with very thin skin on one plate. The crispy feeling is so excellent.
The taste of the filling of gyoza is spicy, and matches the crispy texture very much. You can drink as much beer as you want.
– Tororon Jiao-zi 490 yen.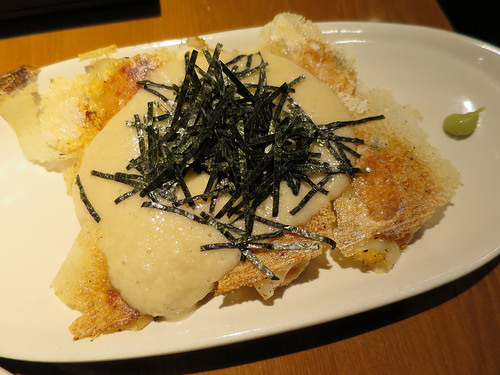 A lot of Tororo, made from yam and tasted with soup is on gyoza.
It is very healthy gyoza menu.
Other than gyozas I introduced today, there are various gyoza matching with beer, such as Japanese basil gyoza, cheese gyoza and fried gyoza.
It is highly recommended that you come to the restaurant with your buddies and to enjoy various gyozas and beer.
Beer Loves Gyoza (BLG)
+81 50-5789-4526
1-15-13 Nishi Shinjuku, Shinjuku-ku, Tokyo
For more information (trip advisor)